$200 in Amazon Gift Cards Guest Giveaway ends 5/7 open WW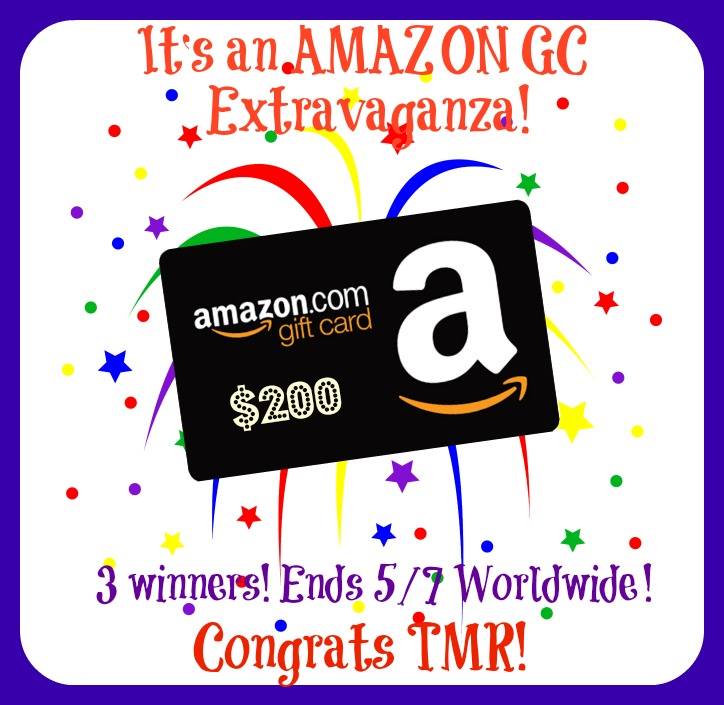 I know you all love shopping at Amazon as much as I do and you're going to LOVE this super giveaway! Our friend over at Thrifty Momma Ramblings has reached a HUGE milestone so it's time to CELEBRATE! She is giving away $200 in Amazon Gift Cards! This is also open World Wide so everyone can join the fun! There will be three winners!
Imagine what you can buy on Amazon if you're one of the three winners! Tons of fun and shopping time woohooo!
The Grand Prize is one $100 Amazon Gift Card
Two More Winners will each get one $50 Amazon Gift Card!
WAIT!!!
The fun is not over yet! I am also picking winners of a mystery prize! I am picking at least 5 more winners of a mystery prize but there could be more winners which is part of the fun or what prize you will win until you get it which makes it more fun! If you have ever played my games then you know it will be something fun. I am also playing games during the event on my page so don't miss out on all the fun!!!
Enter on the Rafflecopter Form below! Open World Wide and ends on Wednesday (5/07/14) at 11:59PM EST! GOOD LUCK!