Powered by Mom's 2016 Holiday Gift Guide for Kids!
We're building a fabulous Gift Guide for Kids
Whether it's for your own kids, nieces, nephews, cousins or just someone special in your life you'll want to check out our Gift Guide for Kids. We will be continually adding to this guide so make sure you come back often to see what we've added. We're just getting started. You can click on the snowmen below to get to the different categories of our Guide. We hope you get some fabulous ideas for this gift giving season.
We got our daughter the Schwinn SmartStart bike pictured below which is called top speed. Review coming soon.
These bikes are designed to fit a growing child more comfortably, ensuring a smooth transition off four wheels and onto two. SmartStart bicycles come equipped with narrower pedal positions that match the width of a child's hips, a lightweight frame design and smaller grips for their smaller hands. All bikes also feature a fast-start gearing system that allows a child to start quickly yet reduces top speed so a parent can stay close to them once they get going. Available in stores such as K-Mart, Walmart, Target and also Amazon.com.
Skylanders is always a hit in our home for kids to adults. Get it HERE on Amazon. 
Use the power of your imagination to create Imaginator Skylanders to battle in the ultimate adventure alongside the almighty Senseis to save Skylands. My daughter who is a teenager and gamer has loved all of the Skylanders to date. She likes the variety of characters, the challenges and much more. You can't go wrong when giving Skylanders to the kiddos.
Triple Flip Girls Clothes – Comfy & Cute Clothes for Girls to Teens
Triple Flip has Minky blankets, jackets, hats and more too. Girls of all ages (even moms like me) would love to have anything in this super soft and cozy material.

Klutz LEGO Chain Reactions Craft Kit
Get it on Amazon HERE
Design and build 10 amazing moving machines – teach your bricks new tricks
Comes with 80 page instructions, 33 LEGO pieces, instructions for 10 modules, 6 plastic balls, string, paper ramps and other components
Swivel and Ride on the RipStik Classic. Great way to help your child get out of the house and active! Make sure you check out photos and even a video clip showing how the RipStik Classic works!
Circuit Scribe
Learn how to draw working circuits on paper, with this Circuitscribe Ultimate Kit.
Circuitscribe has done a great job at breaking down the principals of electrical circuits. Take a look at the Ultimate Kit and how it can bring out the scientist in every kiddo, and maybe even some adults too.

Get the family playing & moving with a Halo Rover from Halo Board
Read our review HERE
The Halo Rover is the Worry Free Hoverboard. It's a fabulous unit for the entire family to have fun on while they learn together how to maneuver the Halo Rover. It's stable and has beginner modes make it easy for everyone as they learn to use it. It even has bluetooth speakers so you can have your tunes on while having fun riding it. It's an amazing gift for the holidays but one that the whole family can enjoy. Use code POWEREDBYMOM from now until end of February 2017 to get $25 off ANY of their boards.
   Inch Bug Orbit Labels – Check out InchBug HERE
Labels for clothing, school supplies and more is a must when you have kids. I can't count the number of times my daughter lost her jacket or water bottle at school. At least when they're labelled it's easier for kids to retrieve their items or for people to get it back to them. I also like labels for things at home for my craft supplies and other things to keep me organized!
The Magic School Bus Science Club
Making learning fun can make all the difference in a child's eyes! Ms. Frizzle knows just the trick. While children are enjoying fun adventures, they are also learning far more than they realize.
Yvolution YFlyer Scooter
Read the Review HERE! 
The Yvolution YFlyer is Outside Fun the Kids Can't Resist!
Your kids WILL get outside and play. They WILL drop the video game controllers, tablets, and the cell phones. They WILL beg to ride the new Yvolution YFlyer Scooter!
Limeapple Girls Clothes (also great for tweens & teens)
My teen-aged daughter LOVES the clothes limeapple. They are cute, comfy and so well made, what is there not to love? From active wear to lovely holiday dresses they have it all for the young lady who wants some fashion without sacrificing her comfort. Find out more about limeapple HERE and why my daughter loves it so much.
Beyond Junior Y Highchair by Abiie
Children grow up so fast. Abiie knows just that. Creating quality products, Abiie invented an incredible highchair that grows with your child from infancy to adulthood.
beyond Beanies is making a difference one beanie at a time!  Purchase a beanie and help a child in need! Quality beanies and such cute bracelets!  You need these under your tree!
Disney Pixar Finding Dory Imagicademy Bubble Science Kit – Read about it HERE
Super fun activity for kids of all ages!  Blow a bubble inside of another bubble – so cool!  Learn about surface tension and air pressure – all while blowing bubbles!
Disney Junior The Lion Guard Boulder Burst Game – Read about it HERE
This is a great game for the Lion King lovers in your home!  Build the wall for the dam and hope it doesn't break as you fill the "Dam" with "water".
Star Wars Eye Found It! Hidden Picture Game – Read about it HERE
Star Wars is only on every young boy and girls Christmas list this year! This seek-n-find game will bring hours of fun as you search for the 1,000 things to find!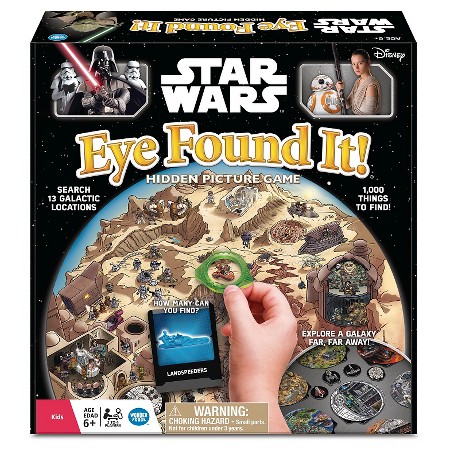 Marvel I Can Do That! Game – Read about it HERE
Calling all super heroes! Great game for all of your rising heroes.  Battle Green Lantern and learn to do stunts with your favorite Marvel heroes.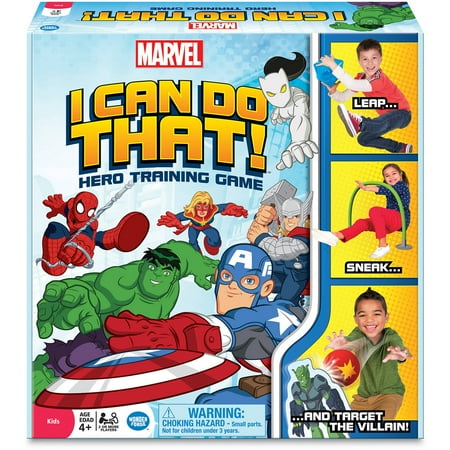 Disney Frozen Where's Olaf? Hide and Seek Game – Review Coming Soon

Kidz Gear Bluetooth Wireless Stereo Headphones for Kids – Read about it HERE
Versatile headphones for your little ones!  Sound quality is super and the boom microphone is such a fun feature for kids of all ages!
Cognitoys Dinosaur
Read About It HERE
Cognitoys Dinosaur will become your child's best friend as he teaches and keeps your child company.
Liam & Isla Glacial Hoodie With Snap On Mittens
Check It Out HERE
Keep your child warm with this stylish zip-up jacket!
Bluebee Pals
Bluebee Pals has found a way to incorporate technology with interactive play and comfort. Bluebee Pals is a stuffed animal with an embedded blue tooth enabled speaker with a moving mouth. Check out the full review HERE!
Kids will love these gift sets full of REAL cooking tools!  Each set has fun recipe cards along with
the tools needed to make these recipes.
Brio Firehouse and Family Home Playset – Read about it HERE
Kids adore Brio! Take a look at their new line of Village themed playsets. All of these sets can be used with all Brio train sets! Get ready for some real fun with these fantastic toys. 
Plus… don't forget to enter the Brio Giveaway! 
Science X Smartscope – Read about it HERE
Great "game" for your budding scientists.  Magnifies objects around your home with your smartphone or tablet!  This little gem brings science to life for kids (and their parents too)!
Beach Monkey – Read about it HERE
Fun game for the younger members of your family especially! Find the hidden treasure on Monkey Beach first! Kids from 3 and up can have fun "monkeying around"!
Buggaloop – Read about it HERE
This game comes with a HEX BUG that literally goes thru tunnels! Such a fun game for kids (and mom and dad too!)!  This one needs to be under your tree!
Family Game: Stick Stack –  Read about it HERE
Great game for the family!  This would be great for a sleepover entertainment.  Will transport well for traveling as well!  FUN game!
Thing Two and Thing One Whirly Fun – Read more about it HERE!
Kids will love exploring the house and trying to make sure everything's tidy and in its place before "mother" gets home. Thing One and Thing Two are NOT cooperating!
Suspicion Board Game – Read more about it HERE!
Two to six players can play this game together ( the more the merrier). Everyone has been invited to a party, little does the homeowner know, he's invited a bunch of jewel thieves to his jewel laden home.
Really Bad Art family game – Read more about it HERE!
Really Bad Art is a fun fast paced game that's suited for ages 12+.  Bad at drawing?  This game is for you!  Super fun for the whole family!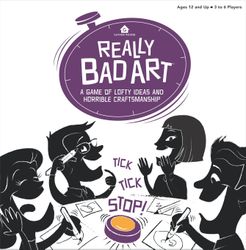 Razor Hovertrax
You will NOT want to miss checking out Razor's Hovertrax 2.0. This is an amazing product with the first certified electrical system! Self-balancing and loads of fun!! Check out the video showing off this awesome product!
Educational Insights Toy Reviews – Coming Soon!
Unlock your kiddos imagination with these incredible toys from Educational Insights. Gaze at the moon with the My First Jr Telescope, build your very own race car (comes with working drill, and yes it's kid safe!), and play a game of Sophie's Seashell Scramble!
Read the review HERE!
Absolutely the most adorable baby swaddlers by Woombie. Super soft, stretchy and perfect for your little one! Check out the vintage styles and colors available!
Learning Resources has a wide variety of educational toys for children of all ages. Read more about three specific products that are hot on the market for your child this Christmas! Great prices and great products!
G-Form Protective Gear
Do you have someone on your list who is an avid bike rider, soccer player, skateboarder, snowboarder or skier? G-Form has a perfect gift for them! Ultra soft material and cushioned padding designed specifically for which part of the body it is made to protect, G-Form stands far above the competitors with their high-quality athletic protection pads. Read the full review HERE!
Available in several different colors to choose from, the Diono Radian RXT carseat and booster is the top of the line seat you want for your little ones to keep them safe while on the go. Built with a steel alloy frame and reinforced with energy absorbing EPS foam, this carseat and booster duo is built to last and will give parents peace of mind for years to come, through every stage of their little ones development.
Yvolution Neon KYX
LED lights packed in these shoes by Yvolution Neon KYX turn every day into a party. Stand out wherever you are with these fun new shoes! With internal USB ports, the Neon KYX can be recharged when the lights go out. Sold in Toys R Us Stores nationwide and online. Check out the full review HERE!