Powered by Mom Blog is thrilled to be part of another fun flash giveaway!
US Only

So you know about jewelry in candles, but have you heard of jewelry in soap yet?
That's right, Bejeweled Bubbles hand makes each wonderfully scented bar of glycerin soap where you will find either a ring or necklace inside!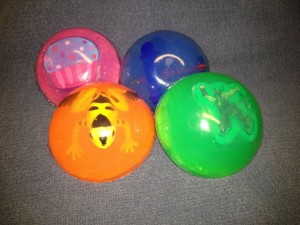 I was really excited to try one of Bejeweled Bubbles Good Clean Bars for kids! My son doesn't always want to bathe as regularly as he should.
These cute round soaps have a toy inside either for a boy or a girl!
When the package came in he snatched it up and immediately took a bath to get the toy from the soap!
It didn't take him too long to get his toy out which was a cute little fish. He was too impatient to let me take a picture of the soap first which was Blueberry scent.
He did love the soap as much as the toy. He said the soap made nice bubbles even with our hard water, and he really liked the scent.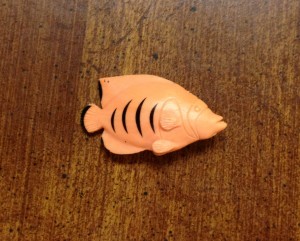 I did receive a heart shaped simply soaps sample in wild berry scent. The soap has a great scent and felt wonderful to use. My hands didn't feel dry after washing.
I love that the scent is overpowering like a perfume scent. It's a nice clean smell which is what you want in a glycerin soap.
The simply soaps is more economical without the jewelry hidden inside and is 4 for $16!
She has lots of great deals on the soaps like 3/$10 on the Good Clean Bars.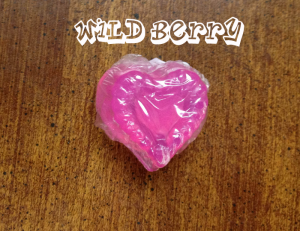 The best part is that one lucky reader will win a bar of Bejeweled Bubbles Glycerin Bar OR Good Clean Fun bar (boy or girl) of their very own!
Thrifty Momma Ramblings has teamed up with a great group of bloggers to bring you this flash giveaway!
It starts tonight at 9PM EST and ends on 10/09/12 at 11:59PM EST to US residents only!
Disclaimer: Thrifty Momma Ramblings did receive a free Good Clean bar in order to review this product. All opinions are 100% mine and I did not receive any monetary compensation. Thrifty Momma Ramblings is not responsible for prize fulfillment and will come from Bejeweled Bubbles.