Powered by Mom wants to share a wonderful app for Kids!
I love anything that is fun for children but also sparks their interest. While HitStory is not a learning tool it does get the little ones (geared towards toddlers) interested in history. So while it may not be labelled as an actual learning tool any time you get children interested in something it can and will help them in some way once they are in school. Children who love to read tend to be very good at spelling and grammar, capture their interest in history, science and other subjects they will go to school with that interest and perhaps seek out and learn more about that subject.
I love that Hitstory Kids is geared towards toddlers and that it's fun, visually and very cute. The app has "Columbus Sails" and as you can imagine it centers around sea adventure, stopping at various ports and places. What makes it so great is that it has characters that kids can enjoy such as Peeaboo Peet, it's interactive as you go through each adventure your child can tap on the screen to make things happen and to move the adventure along like finding Peekabo Peet!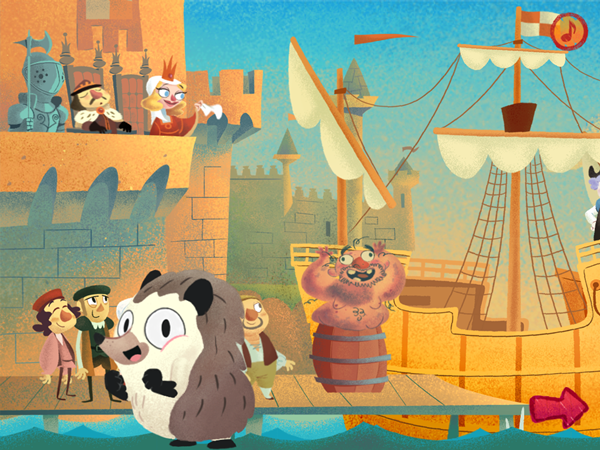 This adventure keeps the kids busy while they enjoy the animation, and has them seeking and looking for Peekaboo Peet everywhere and they even get to fill up Peekaboo Peet's logbook as they go along. Kids love to tap to go to those places and will even go back to Peet's hiding places again just to see all the fun things that happened.
Not only are images adorable and colorful but it's paired perfectly with the music and songs that everyone just might find themselves humming to. Overall this app which can be downloaded for free on iTunes on both iPad and iPhone is just a lot of fun and even though it's not officially a learning tool, while they're having all that fun they are learning 🙂
Spread the word about this great FREE app parents and children will love it! You can check it out some more yourself by going to their site HERE.
Stop by, say hello and of course feel free to follow them on Facebook and Twitter