Superior Source makes it easier to be on the journey to better health.
Superior Source has some special deals just for Powered By Mom readers!
Click on the links below to get these exclusive discounts, but hurry, they won't last forever!
I'm on a journey to better health. It's something we all, at the very least, inwardly long for because like it or not – when we are healthy we are happy. For me, in the past, getting healthy was always overwhelming. Just another thing to add to my mental "to do list" (that NEVER got done!). Well, this new journey I'm on is not overwhelming me! You want to know why? I'm taking baby steps. I'm taking it one day at a time and trying to learn just one "new" thing a week. This week I've been looking into the Superior Source line of vitamins, with their instant dissolve tablets and I must say, I like what I'm seeing!
Supplement your health
We all take some sort of vitamin or supplement at some point in our lives. I have a child with mild sensory issues who has, just now at 13, been able to learn to swallow a pill. Superior Source could have made my life SO much easier, had I found them ten years ago. I am in LOVE with the MicroLingual (instant dissolve tablets)!
No more pills to swallow
My hubby has a pretty bad gag reflex when trying to swallow pills, so this has come in quite handy for him as well! You simply place the small tablet under your tounge and in a matter of seconds, it's dissolved into your system! Not only does this process make it easier to take your supplements, you also get more benefit from the supplement. When pills are swallowed they can lose up to 50% of the potency as they get caught up in the high acid in your stomach.
My sweet man works a rotating shift and his sleep is so precious to him as he's changing shifts. Melatonin has been an absolute life saver for us! It's non-habit forming but helps you drift off into a relaxing peaceful sleep! This is some good stuff!
As I've been on my journey, among others, I've started taking this little gem of a supplement! I'm going to have to agree with the two men of the house, the instant dissolve tablets makes getting healthy much easier!
Do you have to get a B-12 shot every month? Superior Source takes the sting out of the B-12 for you! They have a "NO SHOT" tablet you can take (of course, check with your physician before making any changes to your diet). Anything that could save me from getting stuck gets my vote.
 Superior Source has over 180 vitamins and supplements for the entire family! You really do need to go here and check it out! One of my other favorite things about Superior Source is, I don't have to leave home to get it! Order online, and they'll deliver it right to your door! Let Superior Source take the stress out of healthy for you!
Go HERE to find a Superior Source retailer near you!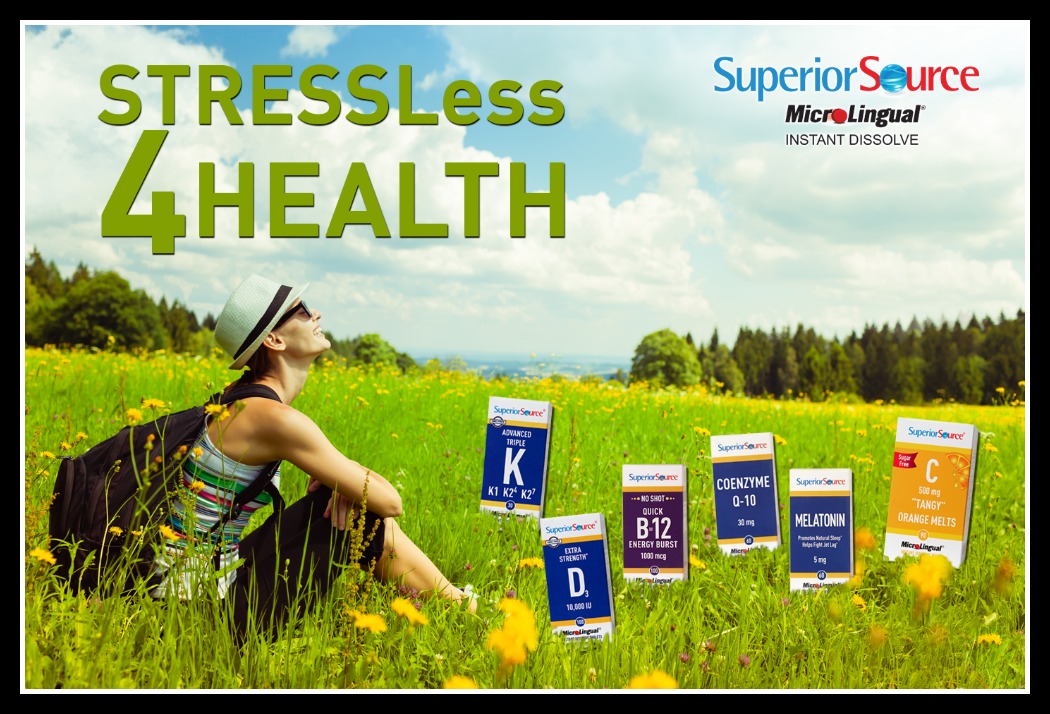 Be the first one to get the latest updates from Superior Source!