Top 11 Unique Summertime Beach Essentials Guest Giveaway US Only
Summer is here and there are some amazing new products that you need to know about!  The best part is- they are all from female-owned companies!  Yep these gals know what we want as moms, sisters, friends and well just as women in general. So before you get your summer on you will want these products for you, for your little one, or maybe even for hubby.  Be sure to check out their websites too.
ONE lucky winner will get ALL of the Best Must-haves!  How amazing is that?  Join Mom Does Reviews and her fabulous blogger friends in the great giveaway.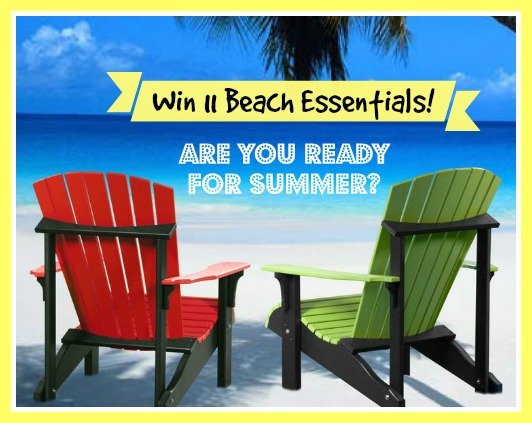 Butterbean Sunscreen

Butterbean sunscreens use healthy natural and organic ingredients that protect the skin, while complimenting the relationship of people to their environment. These natural sunscreens are water resistant, contain non-nano particle zinc oxide, and offer broad spectrum protection from UVA and UVB rays. The original Butterbean comes in a 3oz and 7oz container. Simple sunscreen is offered in a pump spray bottle in 4oz and 8oz size.
$10.00 – $26.00
Swimlids
Swimlids will change the way you think about a sun hat. The fabric is constructed of UPF 50+ fabric (wet or dry) and the hat will not come off during any summer activity. Swimlids will stay on your head while you cannonball into the pool. If you are an active person and you care about sun protection, Swimlids is the best sun protection hat out there. Swimlids are mom invented and patent pending.  Swim. Splash. Play. Protect.
$12.95
ZipTowel
The ZipTowel is the perfect thing for the Gym, Beach, Bicycling, Spa or anytime you need an extra hand. Carry your glasses, keys, phone, iPod, room key, and more. It keeps your valuables safe and out of sight when you are at the beach. It's great at the spa or hotel so you can carry only the necessary items. It is lightweight, 100% cotton with two zippered pockets. Made in USA.
$20.00
SwimZip swimwear is the brand parents trust for stylish kid swimsuits with fantastic UPF 50+ sun protection. SwimZip UV swimwear makes award winning baby swimsuits, toddler bathing suits, and child swimwear. Parents love SwimZip's signature full length zipper on its rash guard swim shirts, which make them incredibly easy to put-on and take-off. Whether it is ruffles, bows, flowers, polka dots, or adorable patterns, award winning SwimZip swimwear has the look that toddlers and parents love. Seen on the children of celebrities, on Shark Tank, and sold around the world, SwimZip makes stylish UV sun protection swimwear a zip!
$29.99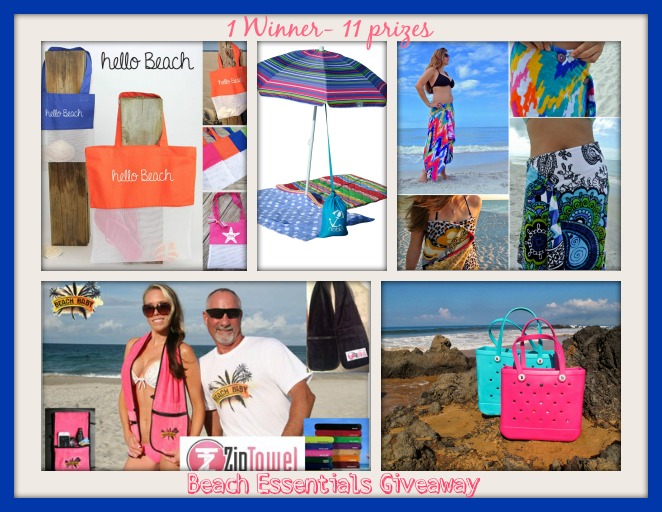 Bogg Bag
 Lack of beach bags that could suit a family's needs sparked the creation of the Bogg(TM) Bag. Needs were simple: a bag large enough to carry everything, that wouldn't fall over and spill, and that could be rinsed at the end of the day. After coming up short, the founders decided to make their own. Use at the beach, pool, gym, school, for shopping or play, the Bogg Bag comes in three great sizes and many great color options. You'll look great carrying them wherever you go!
Want to make your Bogg(TM) unique? Customize and accessorize with fun Bogg(TM) bits accessories. Fun. Functional. Fashionable.
$59.99
Sphinx Personal Lounger (Castle & Bay)
 Bridging the gap between inflatables and hard chairs the portable two-piece Sphinx Personal Lounger™ is perfect for the reader, the meditator, the sunbather and certainly the traveler. Not only can you read on your belly in comfort but use it face up and put the media holder under your knees as a bolster, or use it as a lap tray, a kick board in the water or a meditation cushion! It has its own cup holder and cooler and comes in a handy mesh carry bag.
$49.95
Noblo
 The Noblo Umbrella Buddy is a practical, problem-solving product that anchors umbrellas for safety and sun protection. Invented by two moms to stop fly away beach umbrellas (and the injuries that can result from this), Noblo is a simple to use beach umbrella anchor. Three easy steps: 1) Fill N oblo with sand, 2) velcro to beach umbrella, and 3) relax at the beach. Noblo will take care of your beach umbrella.
$16.50
 spbang reusable snack bags are created by a mom inventor who has a job in the automotive industry.  She was tired of throwing out plastic bags and could never get the reusable fabric snack bags clean. spbang's unique and environmentally friendly snack bags are crafted with food safe material that contains no lead, no BPA and no phthlates. Made in the USA, the cool pattern and name plate on the back make kids the envy of their friends and classmates! The best part is you can toss them in the dishwasher and they actually come out clean. No after smell from yesterday's lunch or washing in the laundry!
$9.99
 A Simple Sarong is a swimsuit cover-up for women of all ages looking for a practical cover-up that makes them feel gorgeous.  A Simple Sarong is made from a custom-woven beach towel that is lightweight and quick drying, yet luxuriously soft.  With clever placement of buttons and buttonholes along one length of the towel, it easily adjusts and buttons to flatter women of all sizes.  This versatile and absorbent cover-up can be worn around the hips, waist or chest.  Colorful print designs on both sides give women a beach towel and cover-up combo that gets noticed.
$48.00
 Sand Gone is a dry powder that when applied to sandy parts of your body removes the sand leaving your skin soft and smooth. All natural ingredients with a coconut fragrance. Works on both wet and dry sand. A must for beach goers or after playing in the sand.
$12.95
Want to bring home a memento from the beach but preferably not the smell and sand too? Hello Beach bag's unique mesh bottom allows for the sand to sift out and can be directly rinsed directly in the ocean or lake.. Our small totes encourage creative exploration, promote activity and healthy development for kids.  Unlike traditional plastic sand buckets, our totes fold small to conveniently fit in luggage for airline travel.
We launched last summer and has made quite the splash!  Hand sewn in the USA of 100 percent cotton fabric and nylon mesh. These totes are both eco-friendly and reusable.
Available in three sizes and four fun bright colors.
$20.99
Which prize is your favorite?
The good news is that you don't have to pick!  One winner will win ALL the prizes shown above!! 
Just enter on the easy rafflecopter below.
The Giveaway ends 6/13 at 1159p est, US only, 18+
Remember to complete the mandatory entry.  We will be checking.
Good luck!